Government Services
---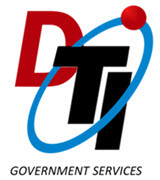 DTI is a strategic alliance between Duluth Travel and Travel Incorporated; Atlanta based Travel Management companies with unique capabilities that complement each other to offer superior solutions for government travel.
Collectively as a single ETS2 TMC solution, DTI offers unbeatable services and Concur Travel expertise. As one of the largest TMCs providing government solutions, we have the experience to service U.S. Government agencies of all sizes and proprietary enterprise applications to provide "Over the Top" Customer Service.
DTI has provided travel solutions to the U.S. Government since 2003. Currently we support the following agencies within the ETS2 platform: U.S. Department of the Interior, Smithsonian Institution, U.S. Department of Health and Human Services - Office of the Secretary & ASPR, and the U.S. Department of Veteran Affairs. Over the past 11 years, DTI has enjoyed a customer satisfaction rating with U.S. Government agencies exceeding 94%.
Experts in ETS2 / CGE.