Performance Scorecard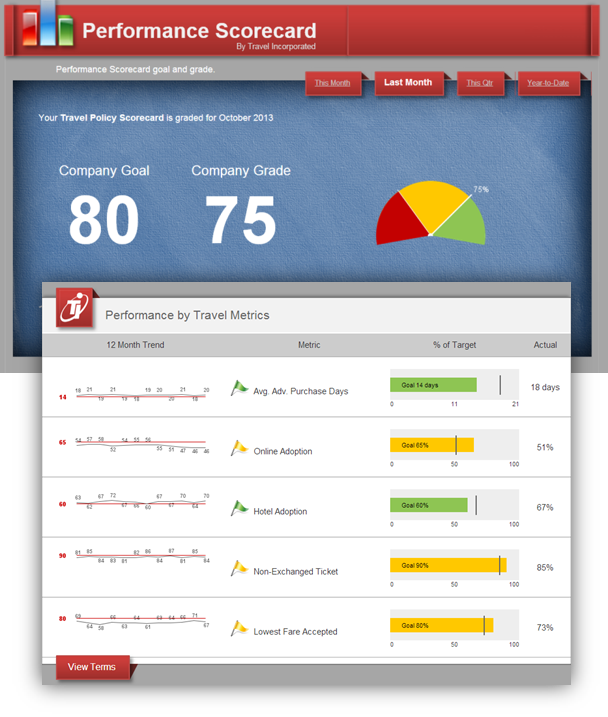 Click image to enlarge.
Improve traveler behavior and exceed your company goals with Travel Incorporated's proprietary GalaxyNet Performance Scorecard. Performance Scorecard is a Business Intelligence module of our analytical platform. This module will give you a simple and fast overview of major elements within your company's travel program.
The scorecard measures the following 5 key performance indicators (KPIs) and calculates a company grade based upon your company goals.
Average advance purchase
Online adoption
Hotel adoption
Non-exchanged tickets
Lowest fare accepted
Company performance is displayed graphically providing an easy analysis of your travel metrics. In addition, travel managers obtain a historical view of data trends over the past 12 months.
Performance Scorecard benefits:
Measure performance - meet goals, stay within budget and increase cost avoidance
Grade by group or individual - ability to display by groups (department/cost center) and create competition
Shape traveler behavior - travelers make meaningful choices knowing company goals and expectations
Drive savings and overall improvements for your company's travel program