Our Solutions
Duty of Care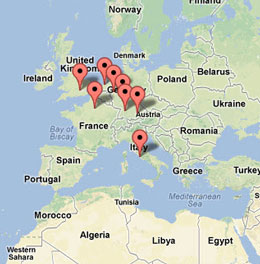 Your company's #1 asset is its employees. Organizations have an obligation to protect their people when traveling for business. Travel Incorporated provides the business intelligence necessary to make informed decisions when executing Duty of Care.
Health and Safety - Recognize health hazards and infectious diseases potentially exposed to your travelers in countries where they are conducting business
Security - Be aware of unstable governments and civil unrest that constitutes a security threat to your travelers
Natural Disasters - Immediately identify the location of your travelers at any given moment should natural disasters occur with Travel Incorporated's real-time Crisis Management technologies
Our proprietary solutions enable customers to instantly locate and connect with travelers. Your organization will gain complete transparency, control and the heightened awareness to execute Duty of Care responsibilities.